About us
Located on beautiful Vancouver Island, Baker Studios Ltd is the perfect place to get away to focus on a record. We are located close to downtown Victoria and yet minutes away from west coast beauty, with many great hikes, bike trails, and of course the ocean.
Baker Studios LTD is a world class recording studio run by Joby Baker (Producer, Engineer, Musician, Songwriter) and Theresa Delicato (Manager, President).
The inner sanctum of Baker Studios is more like a bohemian hangout than any kind of workplace: tapestries lie haphazard about the floor: musical instruments are everywhere and the scent of cedar spills from homemade sound dampers tacked to the walls. It's in Prospect Lake but it feels like another world.
In the middle of it all is Joby Baker: singer, songwriter, multi – instrumentalist and one of the West Coast's top independent producers. For a man who has received a Juno award for his work with Alex Cuba and toured the world with Deva and Miten, Joby is surprisingly soft-spoken with a boyish smile.  If you're lucky he will talk about his remarkable background.
Before agreeing to take on a project Joby and Theresa like to meet with potential clients for coffee in the studio. There they try to find out not just what the client wants, but who the client is: what inspires and motivates them, what music they listen to and what producing a record means to them as an individual. What they're after sound-wise is secondary.  Joby has done everything from reggae and folk to heavy metal and rap.
Please reach out to us, make a connection, and share your passion which is our passion.  Let's make a record!
A Little More About Joby Baker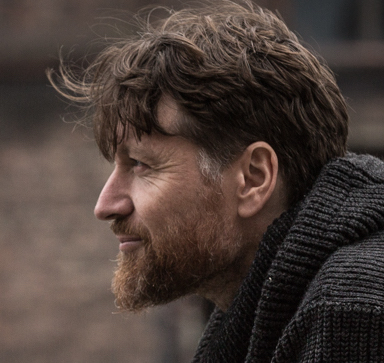 "Music is like cooking. You need contrast, this gives your palate perspective. So I'll throw in something ugly and rough right next to something clear and beautiful."
A formidable, dexterous producer experienced in mixing and mastering a vast range of styles, his own music veers towards grooves, particularly the soul, funk and jazz variety. These grooves have repeatedly shaken up the charts. His work on both sides of the mixing board has the power and depth that comes from an obsessive, inside and out, eat-sleep-and-breathe-it understanding of music.
Record Producer

Musician

Songwriter

Recording Engineer